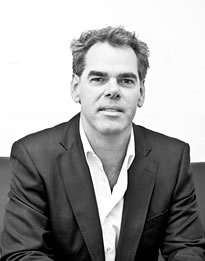 James McNally
Company nominated Architect, NSW – 6744
As a principal of McNally Architects since its inception, James brings his unique skills and passion for innovative architectural outcomes to every project. As the leader of the architectural design and planning teams, James delivers creativity, attention to detail and financial efficiency to ensure every project flows seamlessly.
In recognition of James' expertise he has recently become a member of the Urban Development Institute of Australia's prestigious Aged Care Council.
James brings over 15 years experience in aged care, commercial, retail and residential architectural design to successfully steward every aspect of the team's productivity.
His counterbalance to creating stunning environments on solid ground is to hit the water. James loves spending time sailing, surfing and making the most of Sydney's natural beauty with his equally energetic family.
And that fuels his appreciation for creating the best possible living space for everyone to come home to.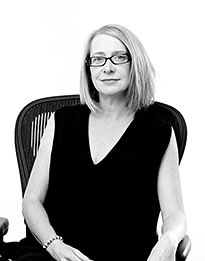 Caroline McNally
Caroline brings over 15 years professional and managerial experience to the efficient running of the practice, ensuring everything is in place to maintain the team's constant focus on the projects in hand.  Her coordination of these elements, roles and responsibilities plays a major role in the team's ultimate successes.
The equally important skill set Caroline brings to the team is her love of interior design as the co-ordinator of our Interiors facility.  In addition to sourcing the perfect finishes and complimentary products Caroline specialises in the ways colour can play a seemingly simplistic yet highly effective part in creating truly beautiful living space.
And if that amount of multi-tasking is not enough, the stamina Caroline gets from cross training outdoors helps her to fully enjoy raising three beautiful children.
Sudden Matsa
Sudden completed his architectural degree from the University of Technology Sydney and Diploma in Sustainable Design from Sydney TAFE. Sudden is an experienced Architectural Designer with a demonstrated history of working in the architecture and planning industry. He has experience in small and medium density, high end residential, interior design and various other types of projects such as childcare centres.
Completing his architectural studies and industry work experience has allowed Sudden to gain practical experience in architectural documentation from conceptual design to the preparation of Development Application and Construction Certificate packages.
Joining McNally Architects has given him an opportunity to work across different scales of projects and continue to develop his skills and abilities as a designer.
Sofia Nay
Sofia has recently graduated from UTS with a Bachelor of Design in Interior and Spatial Design. During her studies she gained skills in analogue and digital design techniques, with a strong emphasis on CAD documentation.
At university Sofia completed many individual and group projects that emphasised the ability that design has to influence, change and shape the way people experience interior spaces. Sofia has a keen interest in the visual arts which informs her design sensibility.
Since joining McNally Architects, Sofia has been assisting both on interior and architectural projects. She plans to continue her design education by completing post-graduate studies in Architecture.
Emma Lee
Emma is currently studying a Bachelor of Design in Architecture and a Bachelor Engineering (Civil) at the University of Sydney.
During her studies she has gained strong creative and analytical problem solving skills for research, design strategy and a very fine eye for detail.
Since joining McNally Architects, Emma has been assisting both on residential and Seniors Living architectural projects.
Caroline Clifton-Bligh
Caroline studied Interior Design at Sydney Design School, Sydney and is a member of the Design Institute of Australia. Her portfolio of Interior design works include residential, office and aged care projects and she brings with her 15 years of experience in architectural practice administration.
Caroline brings together an art and design background and combines her understanding of the visual with the practical to achieve attractive, achievable designs which fulfil the aesthetic and functional aims of a project brief.
Caro's warm approach and talent for communication facilitate great client and team relationships.